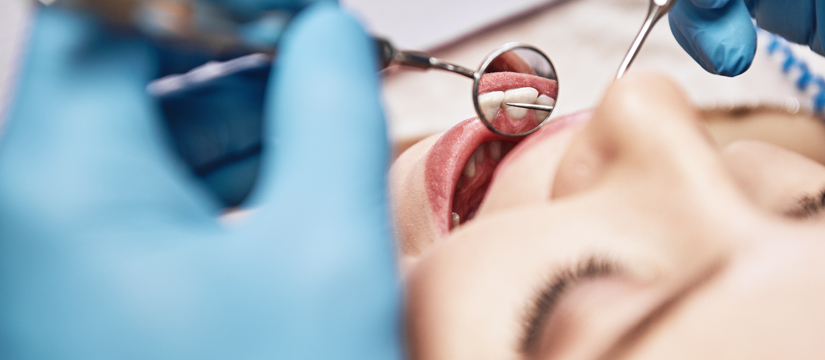 In Pakistan, regular dental checkups are important for several reasons. First, they can help to identify problems early on when they are easier to treat. Second, they allow your dentist to keep an eye on your oral health and ensure that you maintain good oral hygiene habits. Finally, regular checkups and ample root canal treatment in Karachi, if necessary, can help you avoid more serious dental problems.
At Jangda Clinic, we recommend that our patients come for a dental checkup at least once every six months. During these appointments, we will clean your teeth, check for any signs of tooth decay or other problems, and make sure that you follow good oral hygiene practices. If we identify any concerns, we will work with you to develop a treatment plan that is right for you. Let us explore, why?
The Different Types of Dental Checkups
It is important to have regular dental checkups to ensure good oral health. There are different types of dental checkups, each with its own purpose.
Routine Cleaning
: The first type of dental checkup is regular cleaning. This cleaning removes plaque and tartar from the teeth and helps to prevent gum disease.
Comprehensive Exam
: A comprehensive exam is recommended at least once a year. This exam includes thoroughly examining the teeth, gums, and mouth for any signs of disease or problems.
Periodontal Evaluation
: A periodontal evaluation is recommended for those at risk for gum disease. This evaluation includes measuring the depth of the pockets around the teeth and checking for any signs of inflammation or bone loss.
Reasons Why You Should See Your Dentist Regularly?
Your smile is one of the first things people notice about you, so you want to ensure it looks its best. But beyond cosmetic concerns, there are many other reasons to see your dentist regularly.
To prevent tooth decay and cavities.
Tooth decay is the breakdown of tooth enamel, which can lead to cavities. Regular dental checkups and cleanings can help remove plaque and tartar before theycause damage to your teeth.
To prevent gum disease.
Gum disease is an infection of the gums that can lead to bone loss and tooth loss if left untreated. Regular dental checkups can help catch gum disease early and prevent it from progressing.
To detect oral cancer early.
Oral cancer is a severe condition that can be deadly if not detected early. Oral cancer screenings are a routine part of most dental checkups.
How Often Should You Get a Dental Checkup?
It is recommended by most dental professionals that patients have a checkup at least twice a year. However, some people may need to visit the dentist more often depending on their oral health. Those with gum disease or at a higher risk for cavities may need to go more frequently. The dentist will clean your teeth during your checkup and check for any problems. They will also give you a professional teeth cleaning, which can remove any built-up plaque and tartar.
Conclusion
We understand that coming to the dentist can be daunting, but we promise to provide you with the best possible care gently and compassionately. Jangda Clinic is the best dental clinic in Karachi for regular dental checkups. First, the clinic offers a wide range of services that can meet your dental needs. Second, the clinic has a team of experienced and knowledgeable dentists who can provide you with the best care possible.
Look no further, call us at 021-34940575-6 or book an appointment online at jangdaclinic.com!